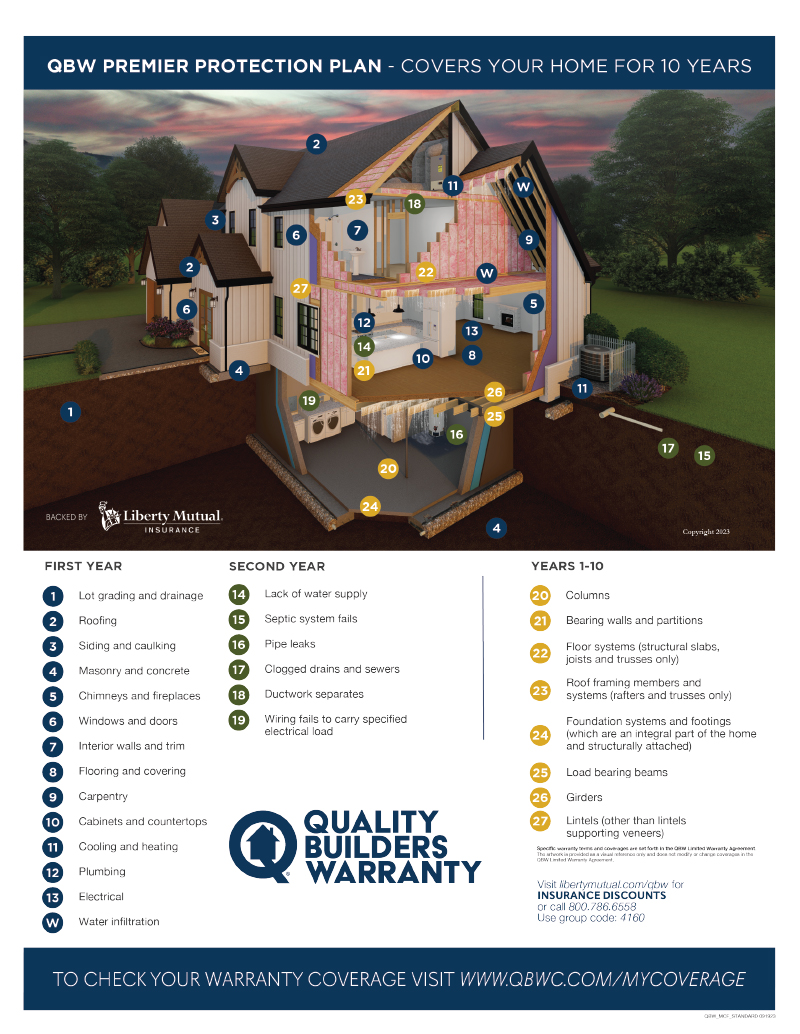 Quality Builders Warranty (QBW) has been enrolling builders of the highest skill and integrity since 1985. The new home warranty industry began in the United States as a way to restore integrity to the homebuilding industry. Although several companies have strayed from those principles, QBW has continued to do business with only builders who hold the highest standards of quality construction and customer service. QBW screens builders for technical knowledge, craftsmanship, as well as financial stability, and it has been recognized as the most selective 10-year warranty program in the industry.
Coverage You Can Depend On
Your 10-year QBW warranty is backed by Liberty Mutual, one of the largest insurance companies in the nation. You can rest easy knowing that your new home is protected by a name that Americans have trusted for over 100 years. Also, Liberty Mutual recognizes the quality of QBW Builders and as a result offers discounts on Home and Auto insurance.
Enter your enrollment number OR address to view your warranty coverage. As you type into this field, a list of properties will filter based on the characters you enter. Then, select your property from the list and select a category from the dropdown menu.